News
All the latest news and events from Sunshine Nurseries
Celebrating World Book Day 2019
We love World Book Day and this year we celebrated by having a Big Booky Breakfast.
This meant that the children came in to nursery early with their parents and enjoyed breakfast together whilst reading some of our books.
Hazel Nodder, Childcare Services Manager, said: "Our children, staff and parents had a fabulous time on World Book Day. The little ones really enjoyed dressing up as their favourite characters and listening to some fantastic stories together."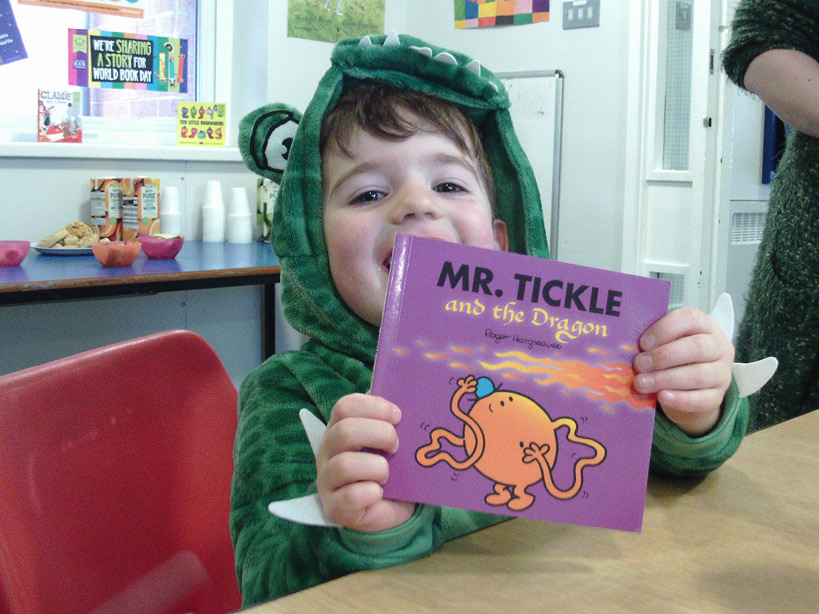 Santa and his reindeers come to visit
The children at both of our nurseries were paid a special visit this Christmas.
 Santa and two of his reindeer put smiles on all the little ones faces…and the grown-ups aswell of course!
 Luckily all our children were on the nice list this year and were very excited to see our guests.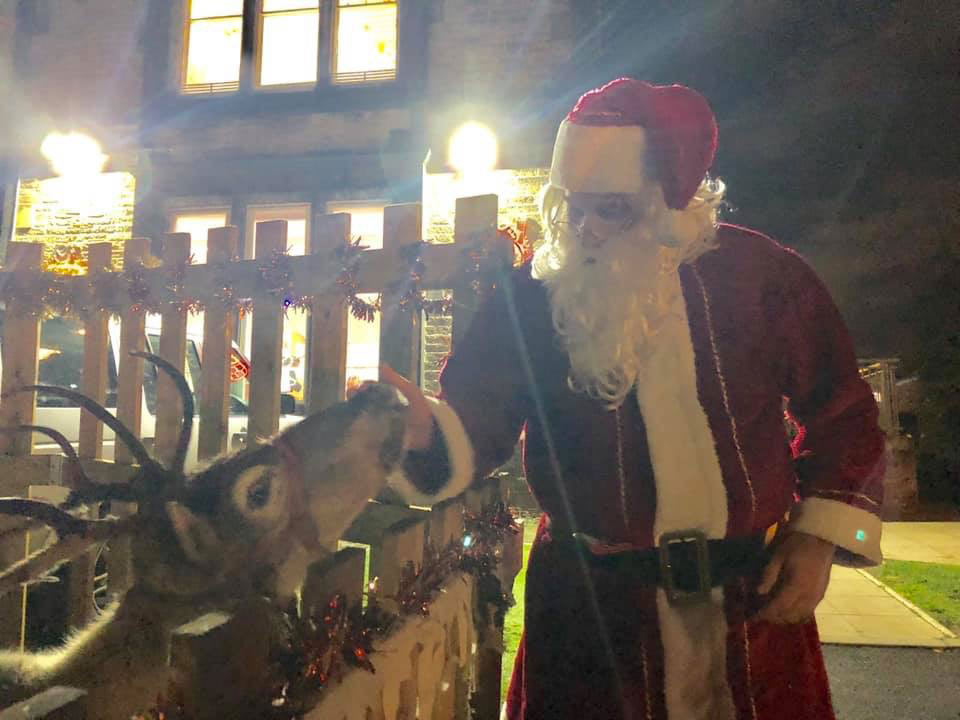 Sunshine Day Nursery Children receive Royal Letter
Earlier this year the nursery wrote to the Duke and Duchess of Sussex, to let them know how we celebrated their wedding day.
Hazel Nodder, Childcare Services Manager, Sunshine Day Nursery, said: "Our nursery chose to host our very own "Royal Wedding Tea Party", where the children enjoyed cucumber sandwiches as well as some delicious cakes and other refreshments. Each and every one of the children took part in the celebrations by either dressing up in Royal attire or wearing a homemade crown. This was a thoroughly enjoyable experience and one which we will remember forever."
The children were very excited to receive the following response.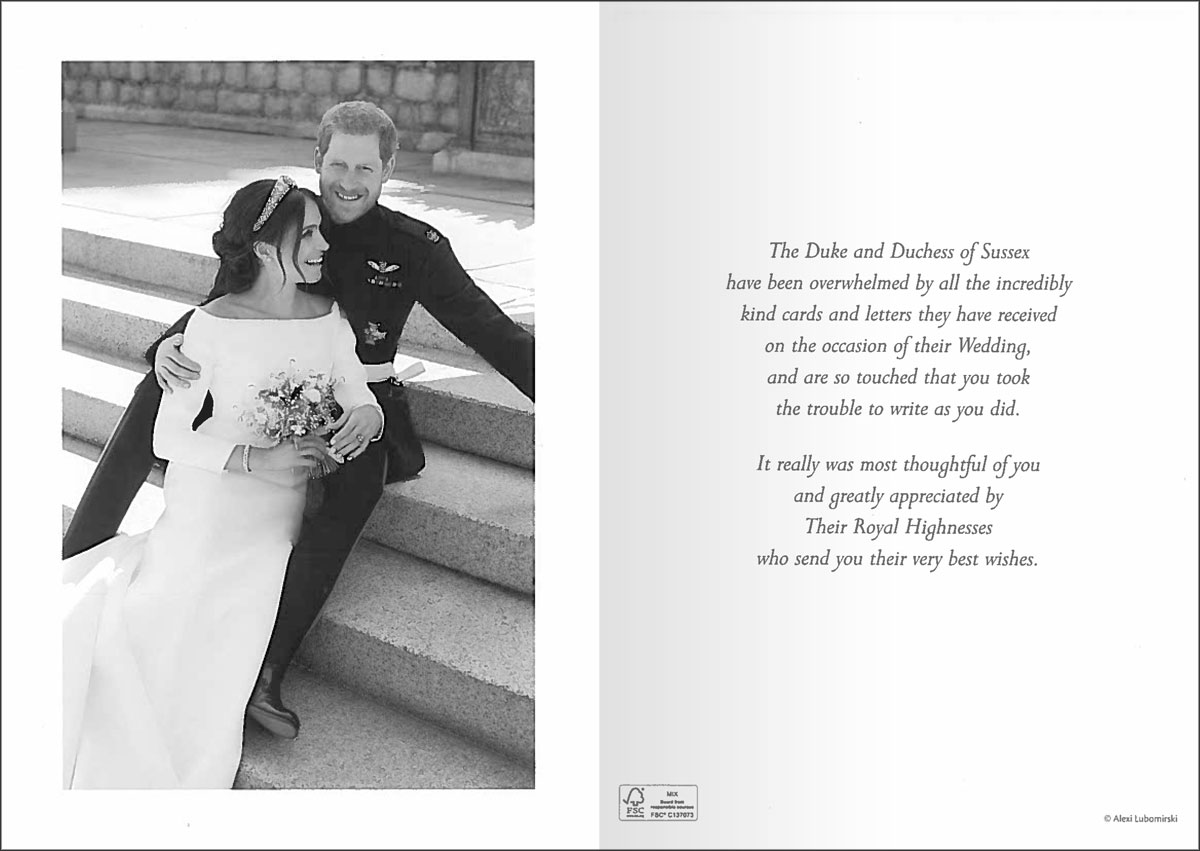 Sunshine Day Nurseries receive 'Good' rating from Ofsted
Sunshine Day Nurseries based at Sheffield Teaching Hospitals has been rated 'Good' after their most recent Ofsted inspections.
The nurseries, based at the Royal Hallamshire Hospital and the Northern General Hospital, were both rated as 'Good' in all areas of inspection: effectiveness of the leadership and management; quality of teaching, learning and assessment; personal development, behaviour and welfare and outcomes for children.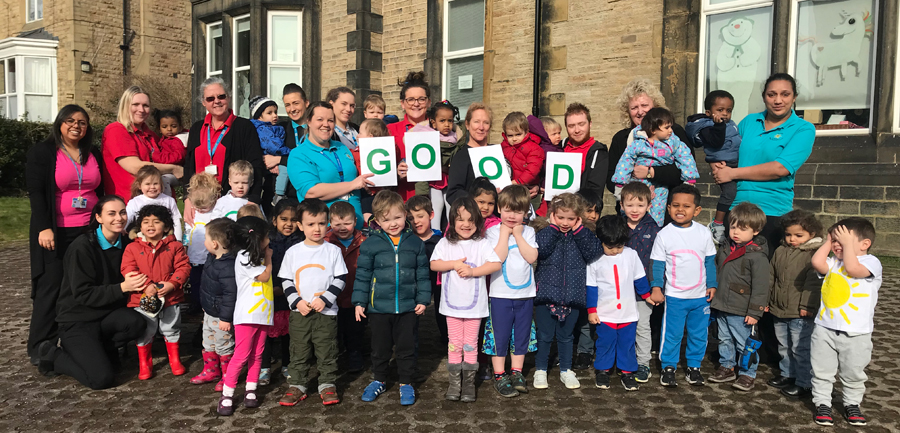 Hazel Nodder, Childcare Services Manager, said: "We are thrilled to read so many positive comments in our most recent Ofsted report. Our team work immensely hard and it's great to see that their passion and enthusiasm has been recognised and rewarded in such a way. Our focus now is to continue to offer exceptional care and education to our families who we pride ourselves on working very closely with."
"We at Sunshine Day Nursery understand the importance of parents feeling completely confident that their child or children are happy, safe and given the opportunity to flourish, allowing them to focus on their job role in Sheffield Teaching Hospitals.  We recognise that an on-site nursery is a great asset for our NHS staff here at Sheffield Teaching Hospitals NHS Foundation Trust and will continue to support them in achieving a healthy work-life balance."
 Comments from the report included:
Staff carefully match activities to children's needs and interests.
There is a highly effective system for the recruitment and induction of staff - ensuring that staff are well qualified and suitable to care for children.
Children's social and emotional well-being develop well in the nursery.
Staff develop very positive working partnerships with parents. They ensure daily communication and regular sharing of children's progress.
Staff support parents to extend children's learning at home through a range of strategies, such as providing activity packs to take home.
Emma Foster, a Specialist Nurse at the Royal Hallamshire Hospital praised the Sunshine Day Nursery saying:
"Both of my daughters have used Sunshine day nursery at the Hallamshire. We have been really pleased with the love, care and nurturing the staff within the nursery have given. It has been a real comfort going to work, knowing the girls are in safe hands and are learning and developing so well within the nursery setting. My husband works in the city, so it is an easy drop off for him if ever I have an early start. When embarking on returning to work after having my first child, the childcare costs all seemed so expensive and unmanageable on my salary, but Sunshine gave flexible options which allowed me to arrange nursery time around work times.  We would highly recommend the nursery to anyone."
Brooke Staves, a Domestic/Ward Assistant whose daughter also attends the nursery added:
"Putting my daughter in Sunshine Day Nursery was the best thing I ever did, She's not only developed extremely well since starting here but her confidence and independence has improved too. I work at the Royal Hallamshire Hospital as a Domestic/Ward Assistant so having this nursery on-site is so beneficial as we all know how hard it is to juggle work & childcare. The staff are always welcoming and helpful, they keep me updated on activities in the nursery and how She is doing. I can see my baby picking up positive traits from both home and the nursery. Thank you Sunshine Day Nursery It's nice to feel that she is taken care of whole heartedly and I know that she is in a happy, safe and caring environment whilst I am at work."
 To find out more about the Nursery and Preschool please call 0114 2266066 NGH or 0114 2268847 RHH  
Newsletters
Download our latest newsletters